The Shops at Wiregrass is committed to maintaining the health and safety of our entire community. Please follow current guidance from local, state and federal health officials.
Face covering recommended for riders over two years of age.
Train rides are available:
Sunday | Noon - 6pm
Mon-Wed | 2pm-7pm
Thu | 12pm-7pm
Fri-Sat | Noon - 8pm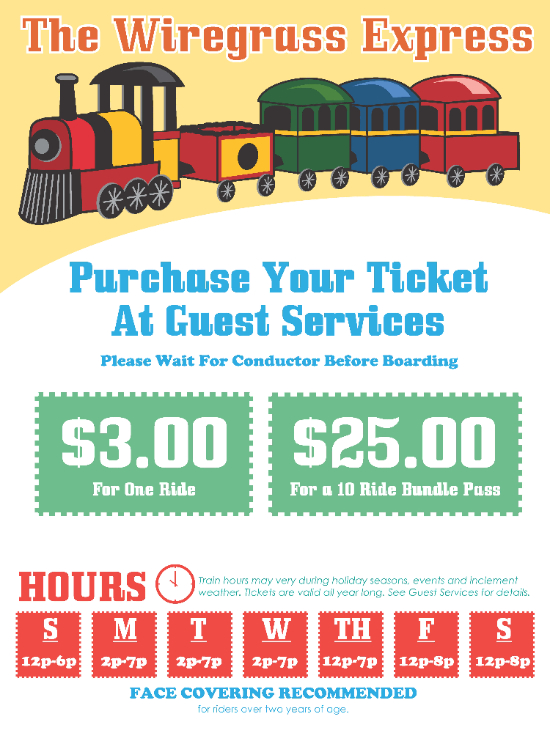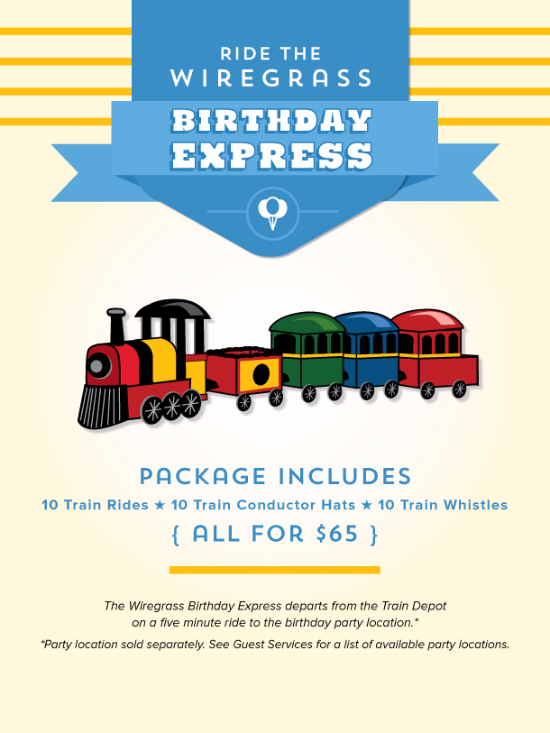 *Wheelchair accessible caboose.
*One parent may ride free for each child age 4 and under.
Planning a birthday party? We can arrange for the Wiregrass Birthday Express to bring your party from the Train Depot to one of our party locations. Click the links below for party location details. Wiregrass Birthday Express and party locations sold separately.